Throw A Flaming Bra At His Face (and Other Valentines Day Tips)
12th February 2016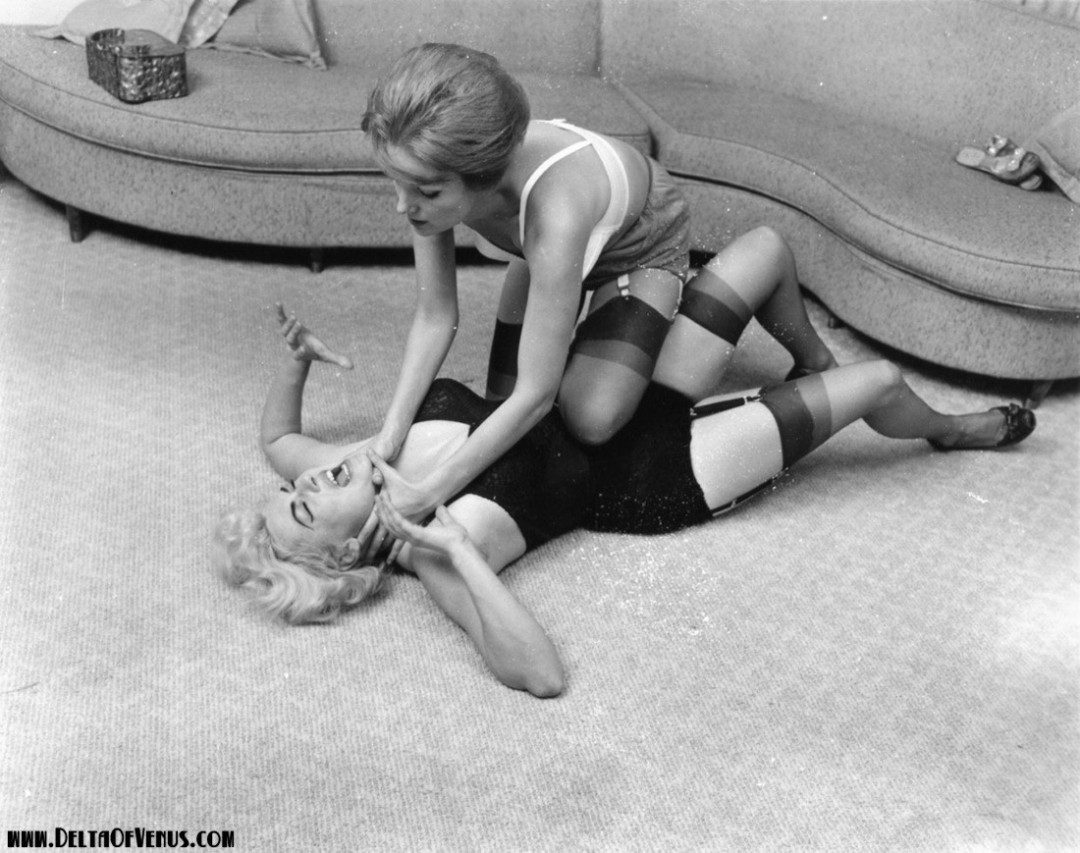 Why not stage a retro cat-fight this Valentines Day? Fun!
I have done something most unsexy to my back and am out for the count, temporarily. But I have booked a romantic night out at the theatre with Keith for next weekend, so I have a deadline to whip my body back into shape.
If you are trying to keep things unusual in the boudoir this Valentines Day, some advice: you might like to 'sexually surprise' your partner by, f'instance,  putting a g-string on the roast duck or hiding chocolates in your vagina. Just like Jane Austen would do!  These and other excellent tips here.
This article cracked me up, and it  reminded me how much fun I used to have writing my Sex Tips From The Past series. Might have to bring that one back!
Sex Tips From 1924: The Sex Impulse Is Like A Fiery Horse
Sex Tips From History: Hair-Sniffing and Cat-Nipping in 1936
Sex Tips From History: Masters and Johnson
Sex Tips for Medievalists or Modern Multi-Taskers
Sex Tips From 1962: Register your reluctance to do 'unusual practices' by outraged, silent acquiescence
Sex Tips to Avoid (doughnuts, forks.)
Happy Lover Day, Comrades, and, as always, all the best with your climax.